Roleplay Middle Age Game
ABOUT THE GAME
Chronicles is a role-playing game set in the Middle Ages in European, Middle Eastern and North African territories. You will find yourself in a dynamic environment where you will have to interact with other players and where events and the economy are driven by the same community. Travel to major cities, trade, rule and lead armies. Only your imagination and your skills will decide the fate of your character. The chronicles will tell of your deeds.
Start the adventure
MEDIA (click to enlarge)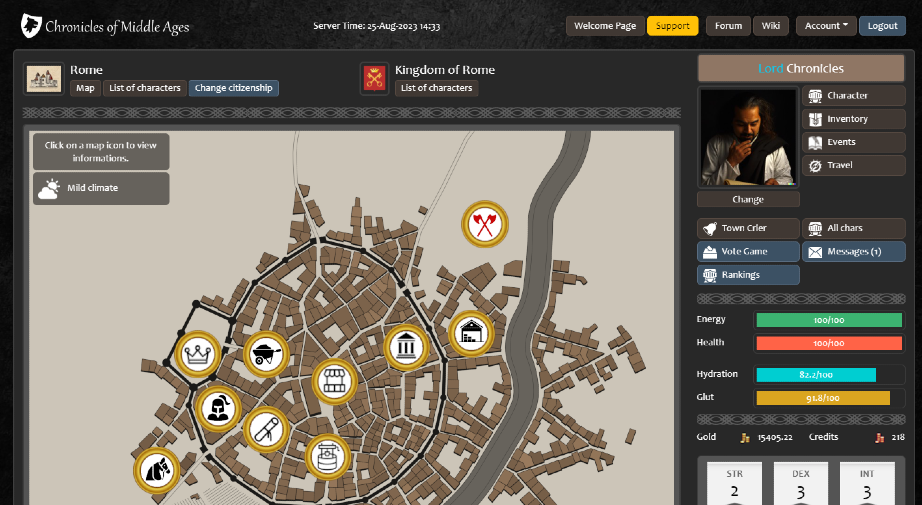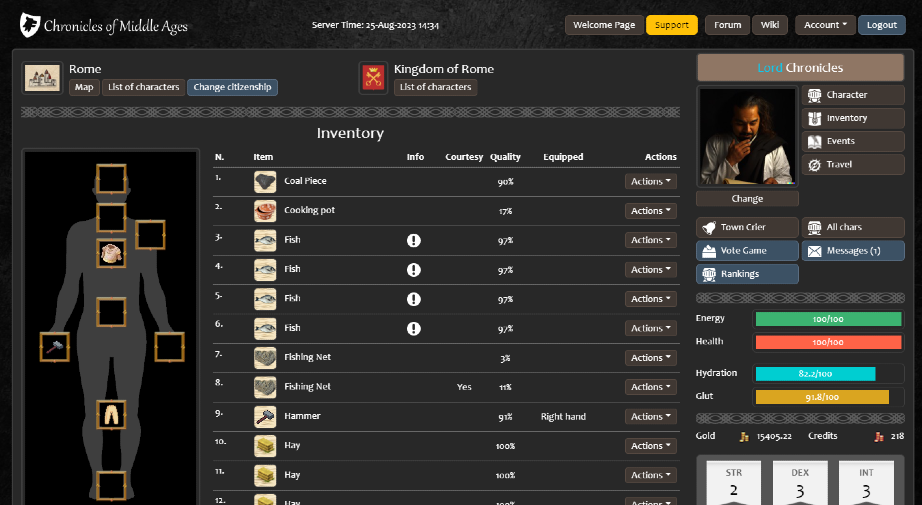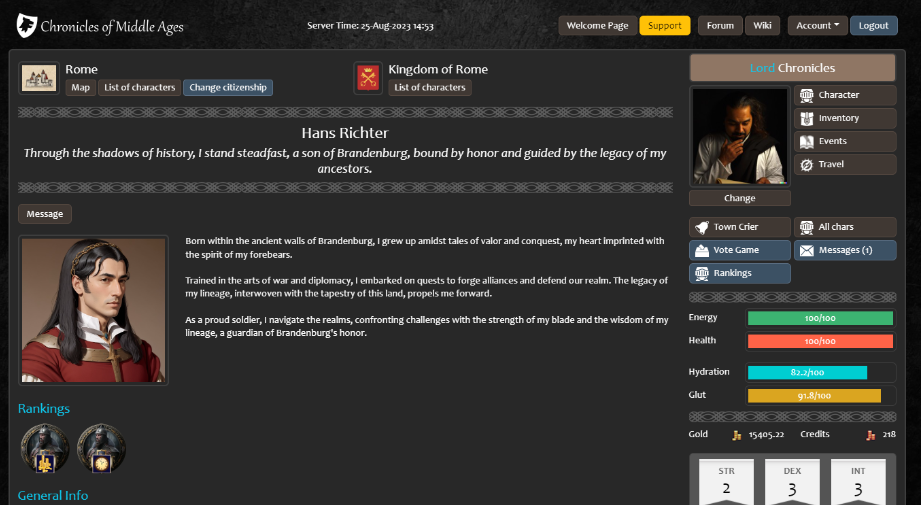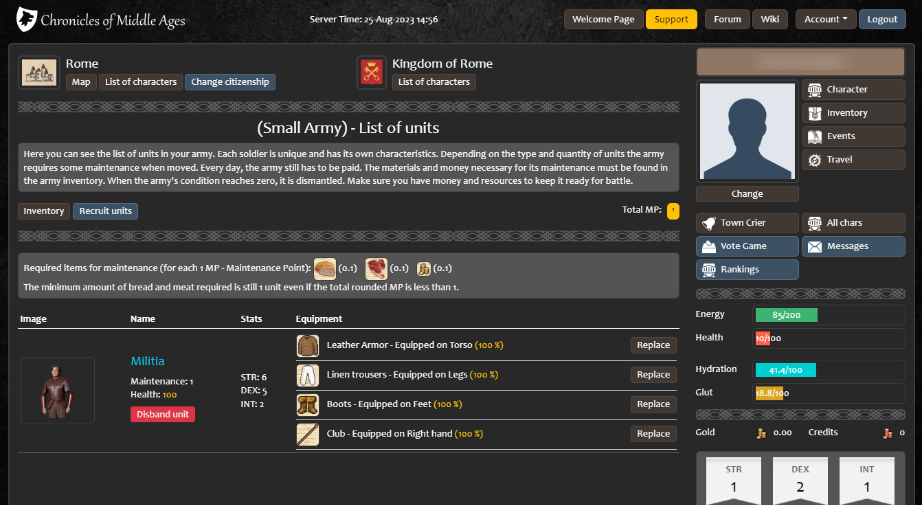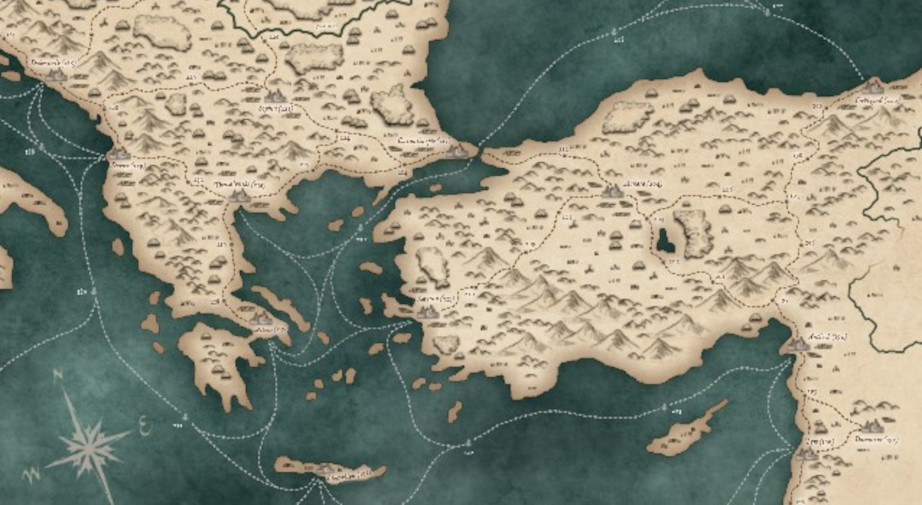 LOGIN
SUPPORT AND HELP
Inside the wiki you will find the tomes of wisdom that will help you understand the game. For support and bug reporting please connect to our Discord Channel.
DEVLOG AND SOCIALS
2023-11-08 - Release "Private Sales"
Game Release [Read]
2023-10-29 - Release "Warehouse and Maintenance"
Game Release [Read]